top ten tuesday
Top 10 Tuesday || Books I'd Want On A Desert Island
12:28 AM
The topic that the lovelies over at The Broke and the Bookish had scheduled for us today was "Ten Books To Read If You Like This ...
The topic that the lovelies over at
The Broke and the Bookish
had scheduled for us today was "Ten Books To Read If You Like This Super Popular Book/Author". I, however, am terrible at suggesting books to read based off others. I feel like I haven't read enough to properly recommend a "if this/than that" type of book. So! I dug into the archived topics of Top 10 Tuesdays and found- Books I'd Want On A Desert Island. Now
this
I can do. There's so many books out in the world, and I have some that are very dear to me. If I were to be stuck on an island for a darn tootin long time, there are some that I would automatically just want for survival purposes alone. Some I'd want for entertainment. Some I'd want to remind me of home and where I want to get back to.
So behold, I present to you my practical Top 10 Tuesday-
My baby brother and his best friend own this book; they won't stop eating ants. And my dad thumbed through it, grunted, and nodded. I guess that means it's fairly accurate.
I'm assuming, of course, this place isn't actually a desert. I'm hoping for a Swiss Family Robinson island. That'd be gold.
Food is important to survival, my dear children. And as I'm ALONE on this island, I cannot resort to cannibalism.
This Pirate book on my shelf because I'm assuming I was the captain of a great ship and the only reason I'm marooned here is because my low life deck hands got mutinous. This book will be both entertaining, and I think there's a recipe for eating snake in there. So if I get desperate, this book could lend a hand.
I was raised in the church, so I'd want this book here to comfort me. And seeing as how I might be dying on this island, I'd want this book around because my mama always used to say *cue the old lady voice* "read the Bible for spiritual nourishment". If I'm dying here, I want to make sure I'm well and spiritually nourished so I can go to heaven. On second thought, this might belong in the Survival section.
I've loved reading these books, and me and my mother, aunt, sisters, sisters in law, friends, have all sat down and watched the movie adaptions together. I want a little something to remind me of those times. Also Knightly is my book husband. Can't leave him behind.
What list would be complete without Harry Potter? Honestly. Just because I'm on an island doesn't mean I get to break Potter Code. I'm bringing this suckers with me! ...plus I need the postage stamps to send my loved ones some postcards. Because even if I can't get off the island, and nobody is coming to rescue me, I can obviously send a letter a
har har
har
These books contain my book BOYFRIEND. Yeah that's right, I got a husband and boyfriend. No judgey. It's all fictional. But I just need Sturmhond on the island with me. He's a pirate. He can tell me a thing or two (as if I'm losing my mind and he can literally SPEAK to me. Haha). Or in the very least I can read his adventures and be swept off my lonely island for a little while.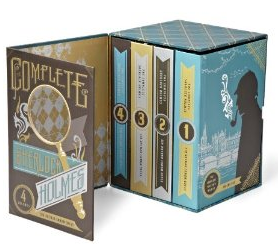 I love Sherlock Holmes, and I'd miss him too much to not bring him with me. Also, this edition comes in a box, so the books will be protected from some weather damage.
I just need some supernatural cuteness during my lonely stay on an island.
Go ahead and leave links to YOUR top 10 in the comments below :)
I want to see what books you chose for this week's topic.
ALSO LADIES AND GENTLEMEN SIX OF CROWS IS FINALLY OUT!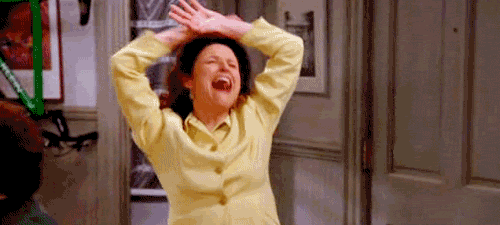 HAVE YOU READ IT YET?
ARE YOU JUST PLUM PUMPED OVER THIS NEWS?
I'M NUMBER 17 ON THE LIBRARY WAITING LIST SO I HAVE TO WAIT TO READ IT
*SCREAMING*