top ten tuesday
Top 10 Tuesday- Childhood Favorites
12:41 AM
Top Ten Tuesday is an original feature/weekly meme created at The Broke and the Bookish . This feature was created because they are par...
Top Ten Tuesday is an original feature/weekly meme created at
The Broke and the Bookish
. This feature was created because they are particularly fond of lists over at The Broke and the Bookish. They'd love to share their lists with other bookish folks and would LOVE to see your top ten lists!
~*~
This week the topic was supposed to be
Top 10 Books on my Fall TBR
, but I kind of already did a post like that last week. So, I've decided to dig into the archives for another post topic, and found Childhood Favorites. I didn't read a whole lot as a child. I mostly played outside with my brother, or used a bookshelf for my Barbie house, where I would organize rooms and create backstories for all the barbies. My Pocahontas barbie was my favorite, and she had ten kelly doll children. So even if I didn't write anything as I child, I was imagining different worlds. My childhood, while mostly spent outside, did have SOME books crammed in. Some of these books had a huge impact on my life, and others are just wonderful memories-
1. A Life of Faith series by Martha Finley
I was searching for an image to put here, and while on google images I found this picture! I was like, "Wait a second... that's my mini teapot...those are MY books!" Yes, if you google this series,
my pictures
pop up towards the top. It's awesome. But anyways, this series is very important to me. My dad bought the Millie Keith books for me when I was about eight years old. I remember laying in my living room at night, by my mom's feet, while she read them out loud to me. I especially remember my older brother (who was a very wiggly, energetic, very boy, teenager), sitting down and being enamored by the stories too. When I made fun of him, his excuse was, "What? The girl on the cover is hot." But let's get real here. He enjoyed the story as much as I did.
2. Betsy Tacy by Maud Hart Lovelace
My Aunt Lori read these books when she was a child and got me the first one for me one Christmas. I loved the story of these two little five year old girls, so my dad bought me four more of the books. I only read three total (don't know why I stopped). I own five of these, and it wasn't until I was searching for this image that I realized this is a ten book series *facepalm* I'm adding the rest of the series to my Amazonian Hope Chest! And I shall finish reading the series!
3. Series of Unfortunate Events
My Aunt Jess (I say Aunt, haha she's actually not related to me at all, and was originally my third grade teacher at a private school, then she taught me history in seventh grade. At some point she integrated her magical self into my family's life and became our adopted aunt who we all love to death. She's the real life version of Ms. Frizzle.) read these books to my whole third grade class. During lunch, or english period, we'd sit at our desks and our ears would be glued to the whimsical and rather dismal words coming from Aunt Jess's mouth. It was wonderful. She read eight of those books to us that year, and then my class went and saw the movie in theaters. I LOVED it. Recently got to share this series with my baby sister too, so I'm spreading the love for this series and it makes me happy.
This series has like, 40 books in it? I read all of them but the last handful (5 or so). When I was about thirteen, I shared these books with one of my best friends, and she fell in love with the series too. She would spend the night and we'd just hang out reading about Mandie Shaw, her Uncle Ned (a native American), and Joe go on adventures and solve mysteries. It was wonderful, and they sometimes took place in Charleston (where I used to live), so it was great reading about a girl our age roaming around our town. Me and my bestie got so into these books that she ended up calling me her Papoose and I called her Uncle Ned, and we'd camp out in my living room and watch the completely cheesy movies. Hanging out with her and enjoying these stories are some of my best memories.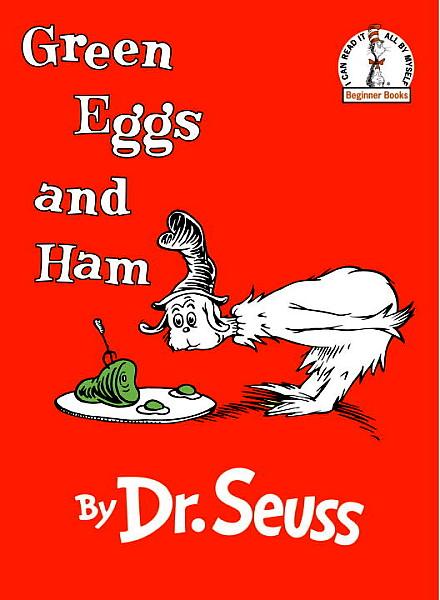 My teacher would be like, "Okay time to practice your reading. Go grab a book." And I'd always grab this book because I had it memorized ever since I could talk and comprehend what my mom was reading to me. Because of this I didn't actually need to read the words. I looked like a pro to my kindergarten class, but my teacher caught on after a few weeks. She was like, "SJ... you aren't fooling me. Choose a new book." 5-Year-Old SJ, "I do not like other books, Mrs. W! I do not like them with shiny covers, I do not like them with gripping hooks, I do not like them on bean bag chairs, or in the reading nook. I do not like reading new books!"
6. Sideways Stories From Wayside School-- Louis Sachar
This was actually my older brother's book, and the cover was ripped off. I found it while cleaning his room one day when I was seven or so (...I was a very organized child. My brother was sloppy. I cleaned his room for entertainment). Mrs. Gorf was totes creepy. I read the book about 20 times.
I always loved the titles of these ridiculous books. Dracula Doesn't Drink Lemonade. Gremlin's Don't Chew Bubble Gum. Cupid Doesn't Flip Hamburgers. Pirates Don't Wear Pink Sunglasses. WHY NOT? Why can't these supernatural beings do the mundane? What's holding them back? Anyways, I think my favorite things about the books were the titles. I don't actually remember reading the books. I just remember questioning why children would care about a vampire's right to wear polka dots.
What were some of your favorite childhood books?
Have you read the ones I mentioned?