Author:
Ransom Riggs
Publishing Date:
June 7th 2011
Series:
Miss Peregrine's Peculiar Children #1
Genre:
Fantasy, young adult, horror, mystery
A mysterious island. An abandoned orphanage. A strange collection of curious photographs.
A horrific family tragedy sets sixteen-year-old Jacob journeying to a remote island off the coast of Wales, where he discovers the crumbling ruins of Miss Peregrine's Home for Peculiar Children. As Jacob explores its abandoned bedrooms and hallways, it becomes clear that the children were more than just peculiar. They may have been dangerous. They may have been quarantined on a deserted island for good reason. And somehow—impossible though it seems—they may still be alive.
A spine-tingling fantasy illustrated with haunting vintage photography, Miss Peregrine's Home for Peculiar Children will delight adults, teens, and anyone who relishes an adventure in the shadows.
It's Halloween season and lately, I've been really in the mood to read fantasy novels or horror novels. I'm really craving the spooky feels. One book I had been dying to read was Miss Peregrine's Home For Peculiar Children. That cover is chilling in and of itself with the black and white tones and the little girl hovering above the ground in her vintage clothes. I've flipped through the book before and all those creepy pictures promised me a horrific read.
I wasn't horrified. Out of the 352 pages, I got chills for maybe 2 pages. One chapter in the beginning of the book had me particularly spooked, and then later when he's on the island and he looks up through the hole in the ceiling of the basement, that part chilled me. But those were the only parts. This book has so much hype and fright surrounding it, I expected to have nightmares! Especially with the visuals scattered throughout the books. Aside from those two parts I mentioned, this book was actually kind of disappointing. I mean, the world building was good, and Ransom Riggs knows how to whip out some pretty magical descriptions, but the characters didn't wow me. I got them confused. There were so many peculiar children that I couldn't keep up with them. I couldn't match peculiar abilities to names, so that made a few dialogue bits rather confusing.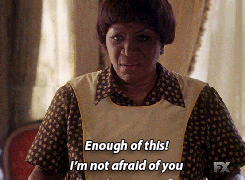 I found the romance in this book to be... half baked. Jacob gets this crush on a girl almost instantly. Which is fine. Crushes happen that way, but how the relationship proceeded to develop seemed obligatory. It's a YA novel so of course there must be a couple in the book right? There has to be a random make out scene right? I feel like Ransom Riggs only created this romantic side of the story because he felt like he had to. Like he had baked a delicious pastry and threw heart sprinkles at it just because it was valentines day. In my opinion, the result was tacky. It was too lovey dovey, and a little weird. Spoiler- weird
in the sense that the girl he falls for, and who likes him back, WAS IN A RELATIONSHIP WITH HIS GRANDFATHER! Yeah. Grampa and Jacob share the same girlfriend. She may be preserved in a teenage body, but she is essentially an elderly woman. An elderly woman who had the mutual hots for his grandpa. And held on to that love right up until the moment Jacob came along.
So there were too many characters, and there was a distasteful romance, and a surprising amount of sunny and cheerful or lazy summer scenes. But to top it all off- the story was too fast paced. The scenes that were supposed to be scary were hampered by the fact that the hoards of characters were yelling at each other, there was a lot of blood, someone spooky was coming, and then they were running from one place to another. I was too busy trying to keep up with who was who and where they were to be scared. The scenes with the gore in them, I felt like there was a lot of telling. Details were thrown at me to get across what was happening, but not enough to be scared or sickened. It was just like, "LOOK QUICK! THERE'S BLOOD!" And then on to the next factual detail.
Despite this, I still thought the story was interesting. There was a great deal of mystery to it, and the photography was beautiful and managed to maintain a little bit of a creepy vibe for the book. The World War 2 setting was also interesting to read. When I remember which character was who, it was cool to get to know the histories of each person, what century they were from, their peculiar ability, their tragic story. I loved those bits.
Rating:

3/5
I think this book had a great idea, but would be executed better in a movie format. In book form, it was just too confusing and not the scary book I was looking forward to.
What book has disappointed you lately?
Who was your favorite Peculiar Child? Mine was Millard, the invisible boy.
What Peculiar Ability would you want?