holiday
Thanksgiving Interrupted || My Mom Crashes Through Tradition
8:21 PM
Hello, dear ones! So today is Thanksgiving, and I thought I'd share what mine was like. My clan had a fairly simple Thanksgiving...
Hello, dear ones! So today is Thanksgiving, and I thought I'd share what mine was like.
My clan had a fairly simple Thanksgiving. Nothing fussy or messy, and no huge crowds. Two years ago, we moved away from all our friends and family (long story, but in short- my dad is pursuing his dreams and doing really well YAY FOR POP!). SO ANYWAYS! The only people partaking in our feast were ME (the one and only), my little sister (Mik), the sister born after that sister (7yo), my little brother, and the parents, and my dog.
Like I said, it was kind of a lazy Thanksgiving. My mom made a huge ham and some grilled chicken (we opted out of Turkey which I was sad about but nobody else cared HOW RUDE!) DELICIOUS MASHED POTATOES AND GRAVY (to which the 7yo said "Why do we have ranch dressing on our potatoes? UGH THIS IS GROSS!") ASPARAGUS, BEER BREAD, CORN BREAD, COLLARDS, BLACK EYED PEAS, DEVILED EGGS, AND SOME OTHER REALLY GREAT SIDES!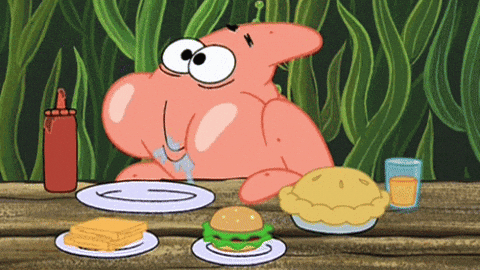 Before we ate, we all gathered around the table and thanked the Lord for what we've been blessed with this year. I was thankful for the fact that I had come into a little money and will be able to buy presents for my loved ones. My dad was thankful for a wonderful meal and great awesome children who will one day ruled the world (where he proceeded to wink at me I SWEAR), and then my 7 year old sister pipes up with, "Thank you Jesus that I'm not constipated anymore because that hurts."
My mom gasped, "DAUGHTER!"
7 Year Old, "Well I AM thankful for that!"
AND THEN WE SAID "AMEN" AND ATE!
For five solid minutes, silence fell over the dining room save the sound of forks clinking on plates and my brother's obnoxious chewing. After sipping some wine, my mom said to my dad, "Uncle Berry texted me to ask if you were routing for the Cowboys (football team)." From there WE SOMEHOW got off on a rabbit trail about how Phyllis Smith (from The Office) was a cheerleader and a burlesque dancer in her younger years.
Dad, "This is a great Thanksgiving discussion."
Mik, singing, "Oh I think that I found myself a cheerleader!"
Me, harmonizing.
Me and Mik, full on belting it, singing for all we got.
Dad, "I hate this song."
Mom, laughing.
7yo, still eyeing the gravy with the utmost suspicion.
Then my dad tried to feed my dog a Jalapeno, so I slapped him with an asparagus.
After the meal my dad said he was going to go watch football for a few hours, but Mik literally ran him down and wrestled for the remote so we could finish our movie.
We won.
BUT AFTER THE MOVIE THE REAL SHOCKER HAPPENED!
True Bouquet tradition is to have a huge Thanksgiving with family and friends, and then set up Christmas on Saturday. BUT NOT ONLY WERE WE A SMALL CROWD!
MY MOM LITERALLY GOT US TO CLEAR THE TABLE AND THEN PULL DOWN THE CHRISTMAS TREE FROM THE ATTIC! SHE SUPER MULTI TASKED US! JUMPED THE GUN AND SAID "LET'S JUST GET IT DONE!"
MAMA NOOOOOOOOO!
We Christmas'd on Thanksgiving!
I'm a little upset we started the tree today (I quickly got over it to decorate MY room. SO MUCH FUN!), but we did have a really great meal and some great laughter times. My dad got to watch his football, me and my sister's hung lights in my room, and my brother got to play his video games. All in all, a great day.
DISCUSSION
How was your thanksgiving?
Have any fun traditions or funny stories?
Any traditions you had to break?