Autho
r: April Genevieve Tucholke
Date Published:
August 18th 2015
Genre:
Horror, young adult, short stories
For fans of Stephen King, Neil Gaiman, Lois Duncan, and Daphne Du Maurier comes a powerhouse anthology featuring some of the best writers of YA thrillers and horror.
A host of the smartest young adult authors come together in this collection of scary stories and psychological thrillers curated by Between the Devil and the Deep Blue Sea's April Genevieve Tucholke.
Each story draws from a classic tale or two—sometimes of the horror genre, sometimes not—to inspire something new and fresh and terrifying. There are no superficial scares here; these are stories that will make you think even as they keep you on the edge of your seat. From bloody horror to supernatural creatures to unsettling, all-too-possible realism, this collection has something for any reader looking for a thrill.
Fans of TV's The Walking Dead, True Blood, and American Horror Story will tear through tales by these talented authors:
Stefan Bachmann, Leigh Bardugo, Kendare Blake, A. G. Howard, Jay Kristoff, Marie Lu, Jonathan Maberry, Danielle Paige, Carrie Ryan, Megan Shepherd, Nova Ren Suma, McCormick Templeman, April Genevieve Tucholke, Cat Winters
*flails so hard I get abs!* THIS BOOK WAS AMAZING! WOW! JUST GOLLY GEE WILLICKERS! This is a must have for lovers of horror stories, and ghost stories, and generally having a fright or being thrown for a twisted, creepy loop. It was an amazing, PERFECT Halloween read (it just took me 2 months to read, because I'm lazy and I tend to go on Netflix binges).
This is the first YA (or any kind of) Anthology that I've ever read. It was a great first experience. Of the 14 authors, I LOVED almost all of the stories.
MY FAVORITE SHORT STORIES
Cat Winters' Emmeline- This WW2, silver screen nightmare takes place in France. This story wasn't scary in a gory, suspenseful sense. But the writing was so chillingly beautiful. It made me feel cold, frozen to the story. I HAD to read more. Cat Winters' words seduced me just as much as the leading lady of her story.
Megan Shepherd's Hide and Seek- A thrilling, action packed story about playing hide and seek with literal Death! This story was based on a legend of Death's referee. Death doesn't have a form like a human. It's an unavoidable consequence that comes for you and doesn't play fair. Death has an agent do his bidding. When Crow Cullom shows up, it's time to die. But a girl named Amie challenges him. She grew up hearing stories, legends, about Death's referee. She knows her rights. So she chooses the game, hide and seek. Crow tells her the rules, and then it's GAME ON! THIS BOOK WAS SO EXCITING! I loved seeing how Amie dealt with all the twists and turns Death threw her way. It was so original UGH I LOVED IT (read more of my fangirling further down this post)
April Genevieve Tucholke's The Flicker, the Fingers, the Beat, the Sigh - AMAZING! This one made me tear up. I felt so awful for the girl Canary. She loves this boy in hiding, and in public he humiliates her. This is one of my favorites because it made me FEEL. In just a few short pages, I hated characters, and wanted to protect others. It was really great writing on April's part (hit me up in the comments so we can fangirl over this story I NEED TO TALK ABOUT IT WITH SOMEBODY!)
Jay Kristoff's Sleepless - WHAT. A. TWIST. I love this kind of story. I can't... I can't say anything that could ruin the ending. I want everyone to be as thoroughly shocked as me.
TURN THESE SHORTS INTO NOVELS PLEASE
Jay Kristoff's Sleepless- Yeah, I need this book expanded on and turned into a Sixth Sense kind of story. Stretch out the story. Really drag me along and throw a twist at me that I TOTALLY SHOULD HAVE PICKED UP ON!
Megan Shepherd's Hide and Seek-
I REALLY LIKED AMIE AND CROW CULLOM! I want this story expanded on. I want back story! I WANT MORE OF THE LEGEND! For those who read this story... am I the only one who kind of shipped
Crow and Amie? By the end of the story, I was like, "I WANT MORE! I WANT AMIE TO BE LADY DEATH! I WANT THEM TO BAND TOGETHER AND LIVE HAPPILY FOR ALL ETERNITY!"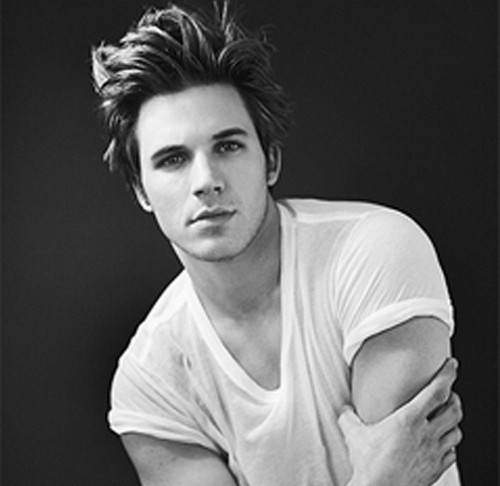 If this guy had some scruff, a general weariness about his person, and a leather coat, he could be Crow.
Jonathan Maberry's Fat Girl with a Knife- Um, I NEED MORE DHALIA! I'm not done with her! NO SIR GIVE ME MORE PLS! *grabby hands* Dhalia kicks ass. I want more of her! I want to see this fat girl wield her knife in the face of world wide disaster. I need her to be the End of The World Warrior!
Danielle Paige's The Dark, Scary Parts and All - I personally did not like this story all that much, but towards the end, it got really cool. Danielle tends to do that to me A LOT! I feel "meh" about her story until the last few pages, where she pulls me and makes me want more! I WANT THIS STORY TO BE EXPANDED UPON, AND I WANT MORE OF THIS MYTHOLOGY!
Leigh Bardugo's Verse Chorus Verse - ....this felt like too much was squeezed into too small of a space. It was a fine story, but I feel like if it could be stretched out, all the details could be properly explored, and I could be more thoroughly creeped out. The writing was GOOD! But she spent too much time on establishing who the character's were, their backstories, and not enough time on the actual HORROR story.
And by "yucky" I mean they disturbed the heck out of me

*pulls covers over my head*
Carrie Ryan's In the Forest Dark and Deep-
I feel like this could be potentially filled with spoilers so let me just say that THIS BOOK MADE ME DRAW MY BLINDS AND GO HUG MY MOM! It was DISTURBING! I feel like... "bravo for so thoroughly creeping me out. You got talent, Carrie" but I also feel like "YOU HAVE RUINED THE MARCH HAIR FOR ME!" I can't look at shaded trees and not imagine blood stained bunny ears and beady eyes staring back at me. Also, spoil part,
WHAT THE FUCK WAS WRONG WITH CASSIDY! LITTLE GIRL STOP BEING SPOOKY!
A.G. Howard's Stitches
- just the details in this story made me shiver, not because they were particularly
great details, but because they described the guts and gore so thoroughly. I felt sick. And the images these words conjured up in my imagination gave me nightmares.
Discussion!
What's the scariest book you've ever read?
Scariest thing you've ever seen?
HAVE YOU READ THIS BOOK? DID YOU LIKE IT?
WHAT DID YOU THINK? WHICH ONE WAS YOUR FAVORITE/LEAST FAVORITE?