discussion
the secret to being a happy blogger
12:48 AM
Do you ever feel like a Queen stuck in a dank ditch? You KNOW you should be ruling with an iron fist, and frolicking through sunny field...
Do you ever feel like a Queen stuck in a dank ditch? You KNOW you should be ruling with an iron fist, and frolicking through sunny fields of success with a radiant grin plastered on your ruler face... but blogging just isn't playing out that way. Younger bloggers are more successful than you. You're stuck in a rut. You can't get followers. You feel like you're drowning, and you just want to be happy with your work. You try and try to no avail.
You hear "blog for yourself" so often, but what does that even look like??? For a long time, I've been feeling like blogging is homework. A job. It's HARD but not in a fulfilling way. I want to rule, but no matter how hard I try, I just drool.
If you are a haggard blogger feeling like you're going nowhere, well then I have some secrets to share with you.
Before I share the secrets to being a happy blogger, let me make it abundantly clear that these are MY secrets. I'm not saying it'll work for you, but this is my method to being happier with my blog. Not necessarily successful, but definitely happy. And I felt the community as a whole could benefit from what I've discovered.
SECRET #1 TAKE BREAKS
This is this biggest breakthrough I've stumbled upon. For the most part, people aren't paid to blog. It's a voluntary pastime. It's a hobby. It's fun, but you know what? It's also work. You have to plan posts, write posts, read for reviews, promote, comment...etc. After a while, this constant producing of blog related subject matter can wear you down. If you feel yourself getting tired, take a break! I have to take a week off at least once a month or my attitude about blogging and my content will go to crap. Treat yo self to some down time.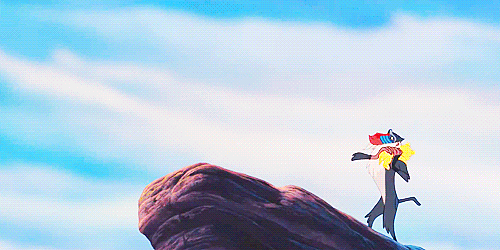 SECRET #2 STOP TRYING TO EMULATE YOUR FAVORITE BLOGGERS
When I started blogging, I was under the impression that I needed to copy the style of my favorite bloggers. They were successful. I wanted to be successful, so I followed directly in their footsteps. You think blogging should be modeled after these select successful few, but when you think about it, they were just being themselves. You were drawn to them, and thought they were unique because they were themselves.
I think of Cait from
Paper Fury
as I write this. Her posts are so uplifting, and FUN and ridiculously laugh out loud awesome with pretty graphics and lists. I love all of these things, but I'm not Cait. I am SJ. I am not a happy go lucky down to earth funny person. And that's okay. You know why? Because somebody somewhere out there in the galaxy needs
me
. Somebody needs my brand of humor. Somebody needs my quirky tone, my voice, my thoughts. Somebody is going to resonate with what I have to say. If they want somebody like Cait, they will find Cait.
But somebody will need to hear what I'm writing. Even if that somebody is only me*
Pretending to be someone else all the time is exhausting. If you be yourself, and write for yourself, and stop trying so hard to impress everyone, your blog will be much more fulfilling.
*by "only me" I mean that I'm writing for myself. Blogging is cathartic to me. It's good for me to get all my thoughts out. I need this blog. And if someone else should come along and find my thoughts are something they agree with, then it's a happy surprise for everyone.
SECRET #3 WRITE WHAT YOU WOULD READ
For the longest time I had anxiety over all the posts I thought I had to do. I had to write a Top 10 Tuesday, Waiting on Wednesday, or a Swoon Thursday, or a review, or a tag, or some other weekly meme thing. And you know what I realized? Those posts are a hassle, and I don't even read them. Unless I'm subscribed to a blog, and I like the blogger, I will skip Waiting on Wednesdays all the time. I don't care about them. I don't want to read them. I don't want to comment on them. I just do not care about that weekly post. So you know what? If I wouldn't read it, why should I expect somebody else to read mine? And on top of that idea, I realized that I don't even like to write those posts. Why in the name of sweet baby Jesus would I continue to put myself through the hassle of writing posts I hate that nobody is going to read?
So I cut it out.
A big point of happiness in my blogging life is when I realized that none of these posts are being graded. None if this is homework. I do not have to post if I don't want to. I blog what I would read on somebody else's blog. I blog what I want to talk about. And I feel unburdened, and that's just downright delightful.
SECRET #4 DON'T BE AFRAID
This last secret kind of ties secrets 1 through 3 together. A while back, I read an
open letter
to the blogging community written by Ranu. Something that Ranu wrote really struck a chord with me.
Our community isn't perfect.
I think we all forget that in the grand scheme of things, we are human beings, and we're complicated and full of joy and sorrows, negativity and positivity. Human personalities are vast and complex. Our blogging community should reflect who we are. There should be variety. Otherwise, we're all just reading the same things every day on every blog.
Your blog should reflect who you are
. You are in control. This is YOUR blog! Blog like nobody is reading. Nobody will be there to judge you. YOU WANT TO BE A NEGATIVE NANCY? GO FOR IT! YOU WANT TO BE HAPPY CLAPPY? RAISE YOUR HANDS IN THE AIR AND SPREAD THE POSITIVITY! Curse, do lists, do great graphics, do crappy graphics, use lots of gifs, use puns, complain, be goofy, post copious amounts of discussions, write long ass reviews, dedicate whole posts to the joy that is Nikolai Lantsov.
YOU. DO. YOU.
Somebody once told me that I shouldn't complain because nobody said blogging would be easy. Blogging is work. And that really struck me as wrong.Blogging isn't easy by any means but at the same time, it's not some oppressive job you have no control over. You choose to blog. You choose your content. You choose what you do and do not want to post. You are the boss. This is your project, your baby, your platform, YOUR VOICE. The moment you realize that it's all yours, and you take back control of your domain, you will be crowned queen.
A Queen has advisers, but only she has the power to rule her country.
Take back your crown. Only you have the right to wear it.